Despite the limitations due to the Covid-19 pandemic, the center still managed to carry out regular activities throughout the year, delivering the teachings of the Ahlulbayt (as) in whichever way possible.
The Islamic Education Center is a sister establishment of Anjuman-e-Panjatani, which is a registered religious organisation of the Shia community in Khulna city and was established in the year 1957 to observe various religious programs including numerous events held during the months of Muharram and Safar. Since early 2019, the Hawza Ilmiyyah has been under the sponsorship of The World Federation, and is running successfully. The Center is also conducting a multitude of religious and social activities.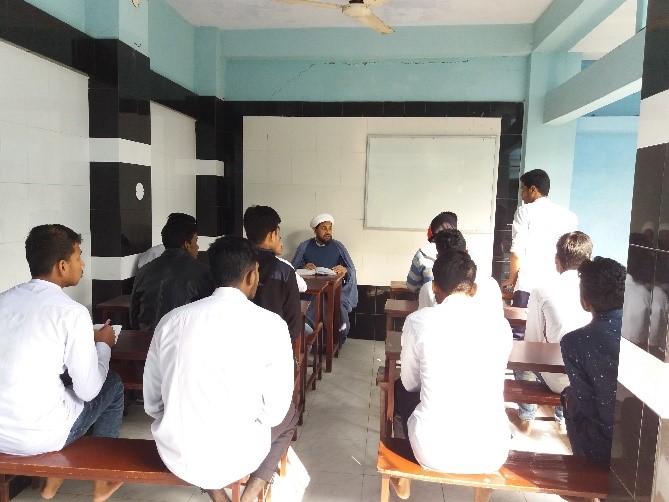 The activities of the Islamic Education Center are divided into two categories:
Hawza-e-Ilmiyyah (4-year intensive religious education course)
Secular education and other socio-religious activities.
Hawza-e-Ilmiyyah – Consists of a 4-year intensive religious education course.
Despite the lockdown and restrictions in place, the center was able to continue the Hawza and Academy classes online, but since July 2020, all students were able to attend classes physically at the center whilst adhering to all health protocols. The shifting of physical classes to an online platform was a big achievement in the history of the Hawza, as Bangladesh is a developing nation, and many people still do not have access to a smartphone or even internet connection at times.
It is a standard policy of the institution that apart from the Hawza studies, students are also required to continue with their secular studies in colleges and universities to acquire religious knowledge without this hampering on their academic lives to be able to establish themselves in society.
The Hawza department has a team of 6 teachers and a capacity of 30 students who are assessed and categorised into groups based on their level.
The 4-year intensive course is divided into 3 course categories based on the subjects:
a) Elementary Course: Covering topics such as Tajweed, Ahkaam, Islamic moral values and youth issues.
b) General Course: Covering the topics of Islamic Ethics, English language, Physical exercise, and Computer courses.
c) Special Courses: The special courses cover intensive topics such as Jurisprudence, Theology, Tafsir or exegese of the Holy Qur'an, History, Arabic grammar, Logic & Philosophy, Islamic schools of thought, Science of Hadith, Nahjul Balagha, the Abrahamic and non-Abrahamic religions, Qur'anic sciences, the Principles of Fiqh and Arabic language course.
Since its establishment, the Islamic center has been able to produce 47 religious students who are working in various spiritual fields and religious centers in several cities and rural areas of Bangladesh. Among these 47 students, 28 students have gone on to seek higher religious education in seminaries overseas.
Secular Education and Other Socio-Religious Activities.a) Secular Education Program (Academy department):
Along with the religious education (Hawza) program, the center also provides secular education to the underprivileged youth of the Shia community in Bangladesh. At present, the institution has 18 students enrolled in their Academic program.

They are all provided with food, lodging and are able to attain education in different schools, colleges and universities in Khulna city. All resident academy students must attend two religious classes in the evening on a daily basis. These are lead by Hawza teachers on different elementary religious subjects.
b) Distribution of relief goods:
Relief goods are prepared and distributed during the holy month of Ramadhan amongst the Shia population in Bangladesh. The center also organizes Iftar programs for various rural and urban Shia centers in the country.
c) Muharram and Safar activities:
The institution organizes Muharram and Safar Azadari programs in various regions. In Khulna, a vast mourning procession is organised under Hujjatul Islam Syed Ibrahim Khalil Razavi's guidance and supervision in which people from all different areas participate.
d) Publications:
The institution has even a publication department in place. It has been publishing a religious fortnightly magazine named "The Fajr" in Bengali language which was introduced in the year 1997 and has successfully been published since then, under the guidance of Hujjatul Islam Syed Ibrahim Khalil Razavi. This is a registered magazine which is playing a vital role in propagating the ideology of our infallible Imams and Ahlul Bayt (as). The center has also been able to publish 22 books of eminent Shia writers and scholars after translating them in Bengali language. A part from these, a good number of periodicals and leaflets have also been published on different religious occasions.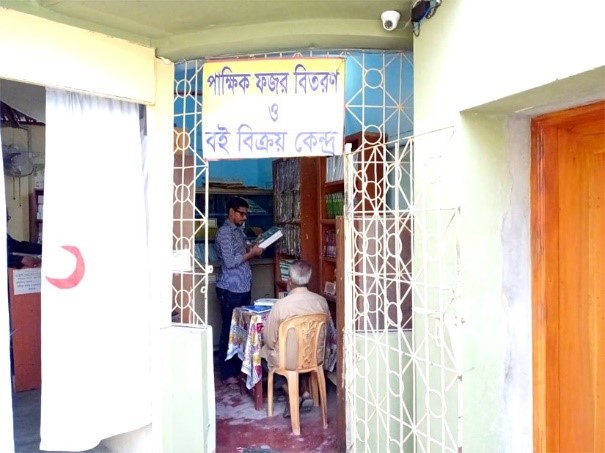 e) Library:
The institution has also a library called the "Madinatul Ilm Library". More than 3500 books are available in English, Urdu, Bengali, Arabic and Persian languages by great scholars and writers of the Muslim world. The library contains also a good number of important manuscripts and even books written by eminent Sunni writers, which attracts our Sunni brothers as well.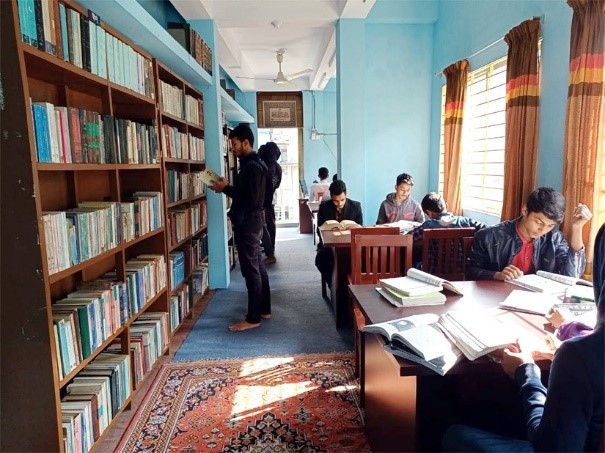 f) Digitisation:
This year, a digital attendance machine has been set up to maintain the record of attendance digitally. CCTV cameras have also been installed throughout the institution for safety purposes.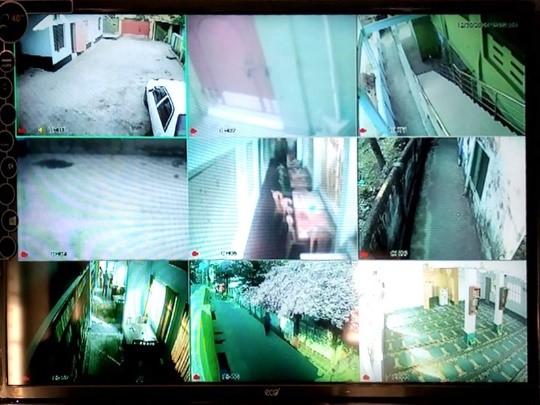 g) Entertainment facilities for students:
The center provides entertainment facilities to both – Hawza and Academy students by arranging equipments for indoor as well as outdoor games. Besides this, the students can enjoy famous Islamic movies on LED TV or on big screen through a projector in the seminar hall during their leisure period.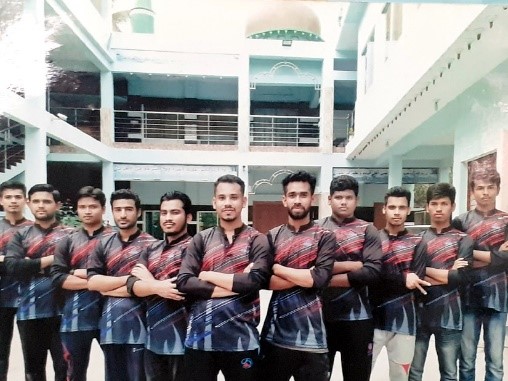 h) Al-Kauthar Seminar Hall:
The center has a well-furnished and air-conditioned seminar hall that has a capacity for seating 100 people. Seminars, symposiums, meetings with students and reception programs accorded to the distinguished guests are held at this seminar hall. A projector has been installed there for displaying Islamic movies, documentary films etc.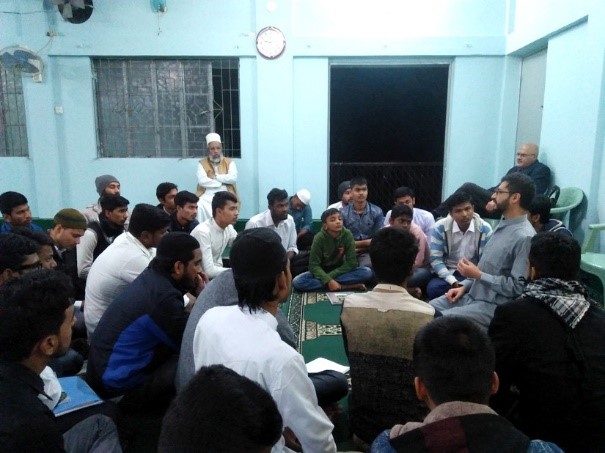 i) Darul Qur'an Shifa Khana:
The institution runs even a medical center for the general treatment of poor people in the locality. Two registered physicians look after the center and 50% of medicines are supplied to the patients free of cost as per the physicians' prescriptions.
We sincerely appreciate and express our gratitude towards our esteemed donors for their support which has enabled us with the opportunity to support the Hawza activities at the Islamic Education Center in Bangladesh.