We have started our enrolment process and are taking applications!

Hawza Online is a great way to undertake hawza (Shi'i seminary) studies and to learn classical Arabic. We offer two flexible programmes via a state-of-the-art platform: Hawza Studies and Arabic.
Our programmes have been carefully developed by a team of highly experienced scholars, website developers, and administrators, and the project has the blessing of His Eminence Sayyid Ali Husayni Sistani (may Allah protect our scholars).
Please find herewith a detailed brochure entailing key aspects to help you enrol at Hawza Online.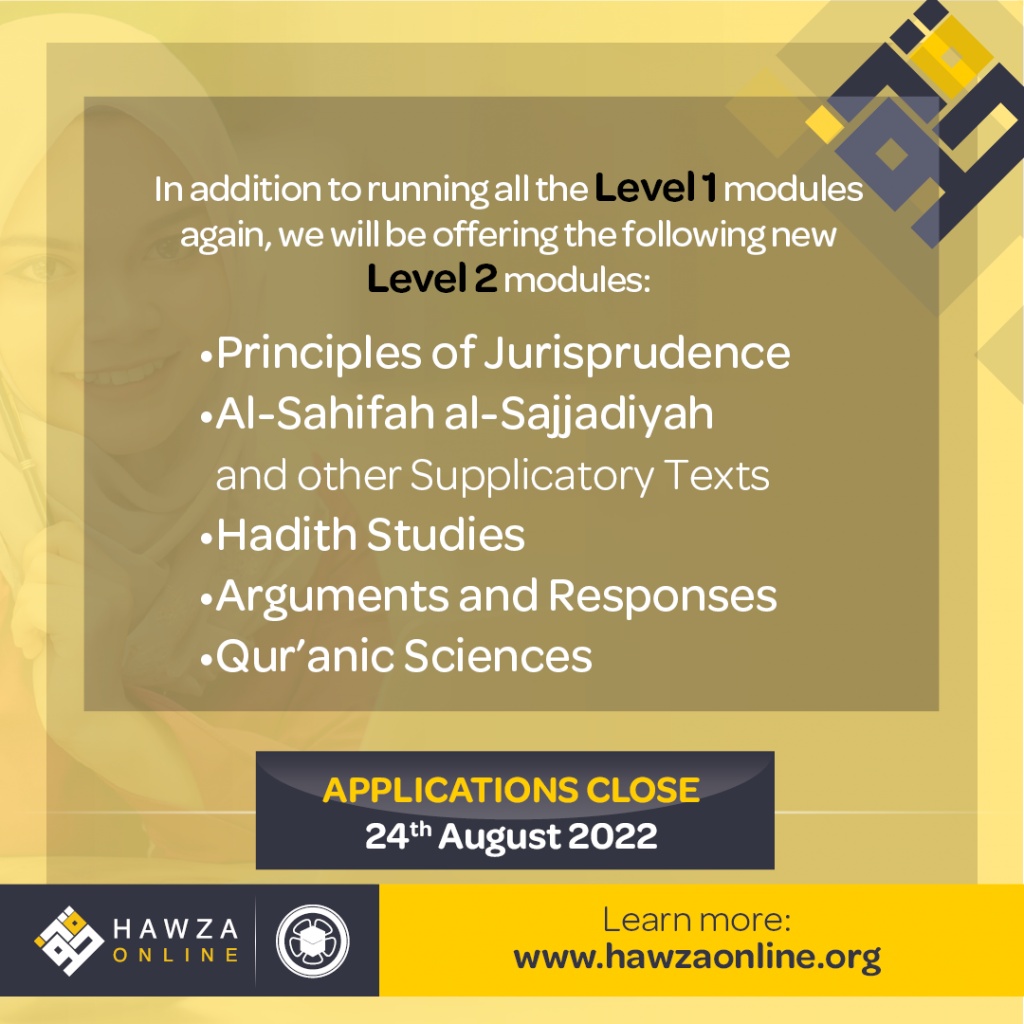 We are also taking applications for
Arabic Level 1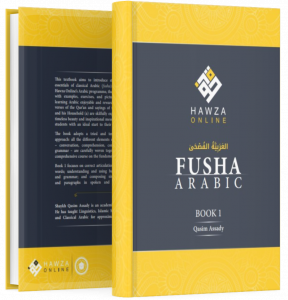 "I had been hoping, praying, and looking for an online Hawza program for a few months before I heard about this program. The academic and administrative aspects of this program have pleasantly surprised me as it is in many cases on par with a conventional university."
Jaffar Ali
"An excellent platform that is easy to use and straightforward. The lessons are well organized and lectures are released in a timely manner."
Zahra Ismail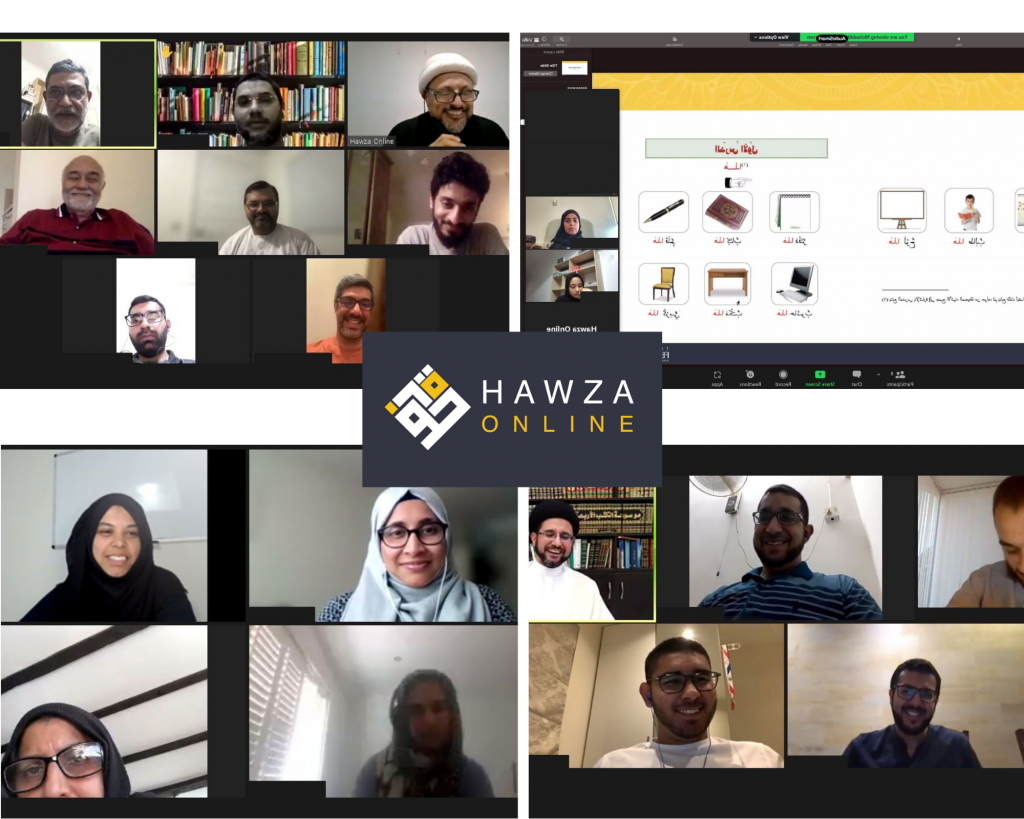 "The modules are very professionally put together and easy to follow. This is a fantastic program and I'm honestly surprised how little you charged for it." 
Mohamedhassan Hassanali
"From the content of the subjects, explanation of the teachers, the computer interface where you have flexibility to study at your own pace and finally the live meetings with the teachers together with fellow students, it was an amazing experience. After having a first-hand experience of the course, I highly recommend it to anyone who has been waiting like me. I have also tried to make others aware of this amazing course." 
Hussein Juma
Enrol today to get started on a new and exciting journey!