Please watch a dedicated video message from our President, Al-Haj Safder Jaffer, on the occasion of 13th Rajab below in  English:
and  Gujarati:
As we enjoin in the blessings of Rajab, Shaban, and Shahr Ramadan, let us remember those who are suffering around the world.
The coronavirus pandemic is continuing to take its toll on community members in particular the elderly and vulnerable members of our community and at The World Federation, we are continuing to support our community through this difficult time.
With Shahr Ramadan around the corner, the economic struggles people are facing will intensify. Each year, during the Holy month of Ramadan,  WF-AID  aims to tackle starvation within some of the most heavily-deprived parts of Asia, Africa, and the Middle East.
Last year, thanks to your support, we distributed over 10.4 million meals during Holy month, reaching over 575,000 people in over 19 countries.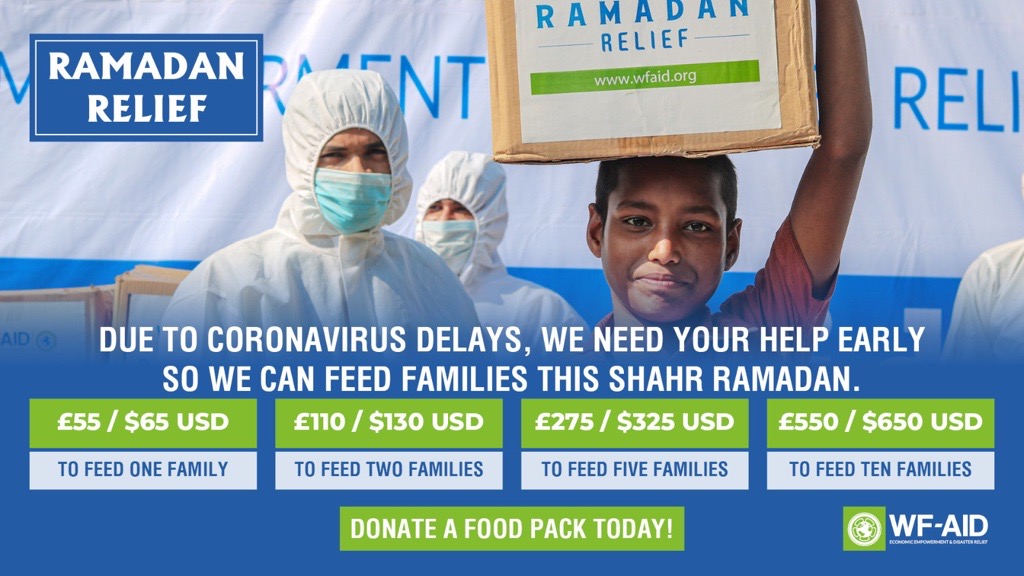 On this auspicious occasion of the birth of Imam Ali (as), let us follow the footsteps of our Mawla, The Father of the Orphans and Those in Need, to help make a difference this Shahr Ramadan.
For £55/$65 USD, you can provide a food pack, which will feed a family of five for the whole month of Shahr Ramadan.
Donate today and share the blessings of these Holy months!